Other login methods (Apple ID)
Other login methods (Apple ID)
If you created your apeuni account with WeChat or Apple ID, you can bind your email address to your account in APEUni iOS / Android APP, and use the email address to log in.
(The email binding feature is only available in the latest APEUni APP version -- 4.8.0 or later)
Email-binding process
1、Log in to PTE APEUni iOS / Android App with WeChat or Apple ID (only available in iOS), and enter settings from the "Me" page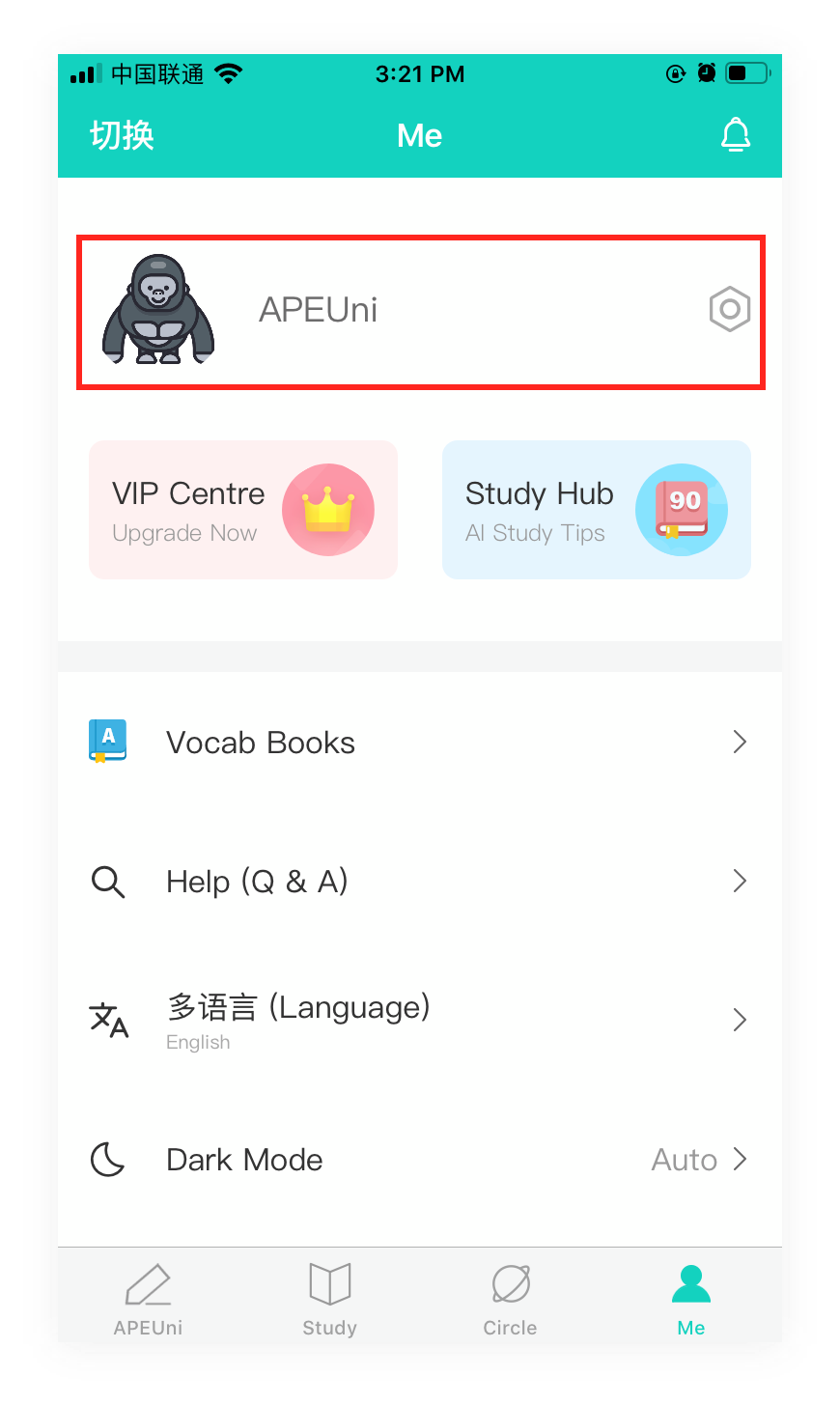 2、Click the button "Click to add" to enter the page of email-binding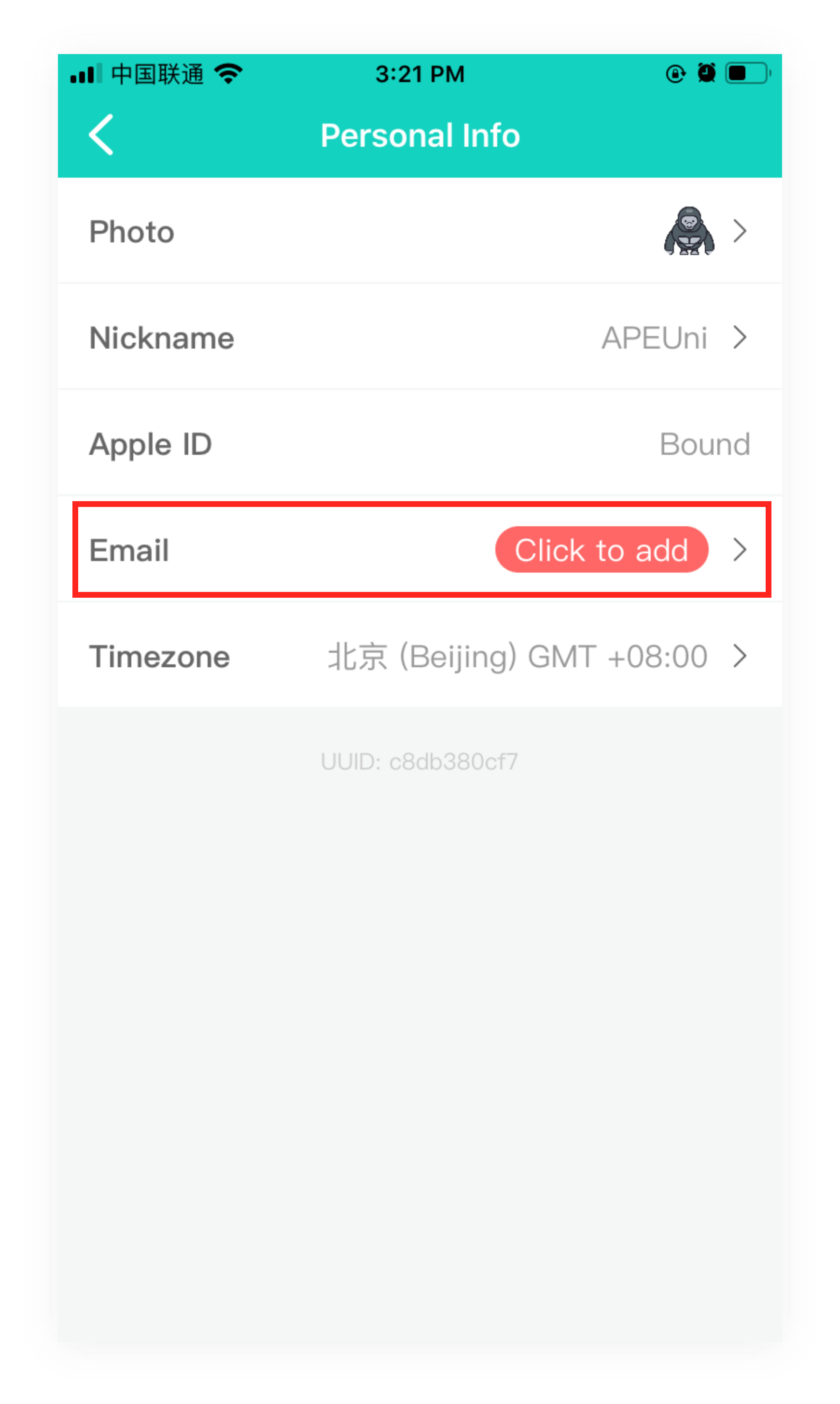 3、Type the your email address in the dialog box; set login password (for email login); and click "Send code to email"; then type the verification code you receive in email.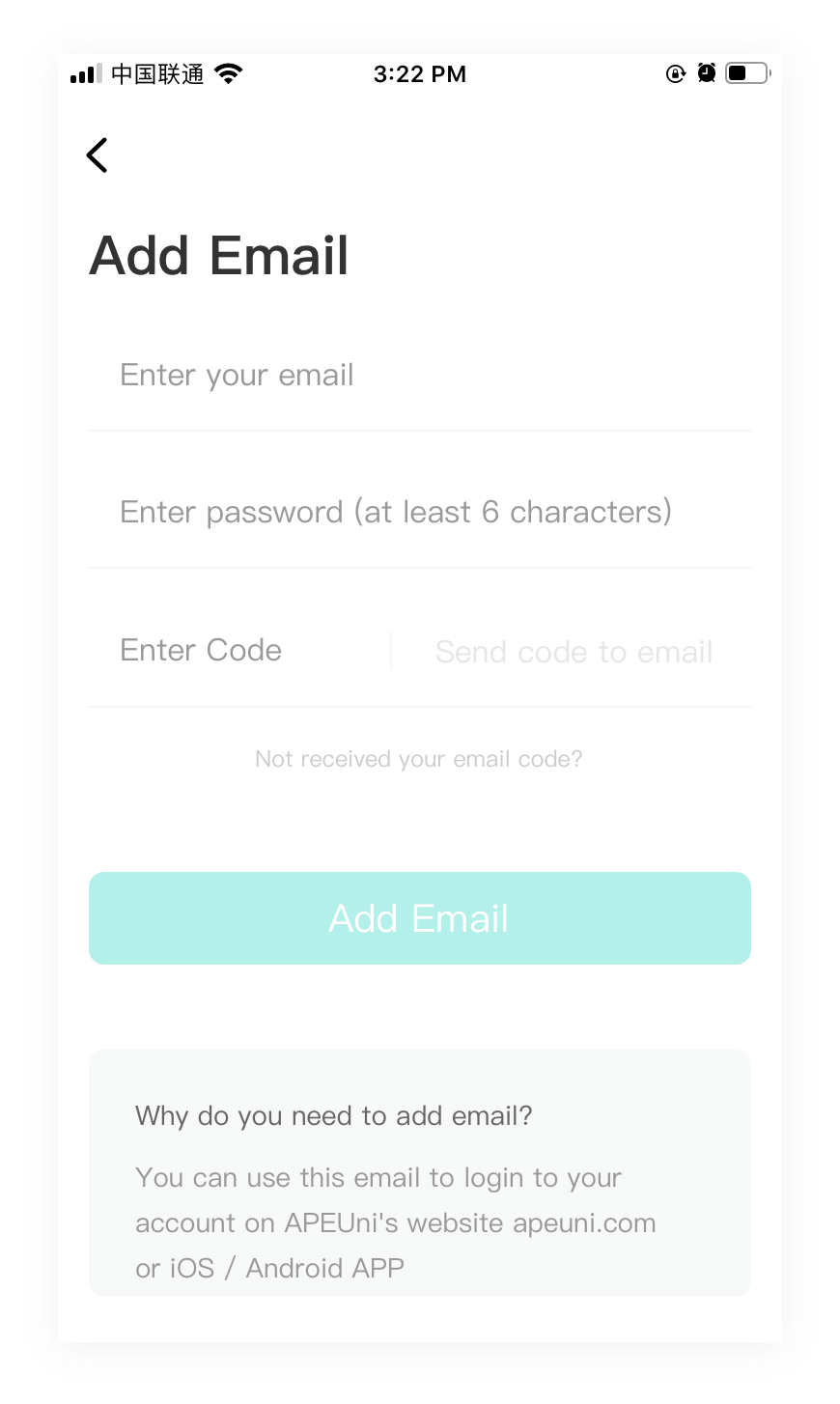 4、After successfully binding your email, you can log in to Apeuni's official website / APPs (both iOS and Android) via the newly bound email address.