Write From Dictation Study Guide
STUDYGUIDE
Write From Dictation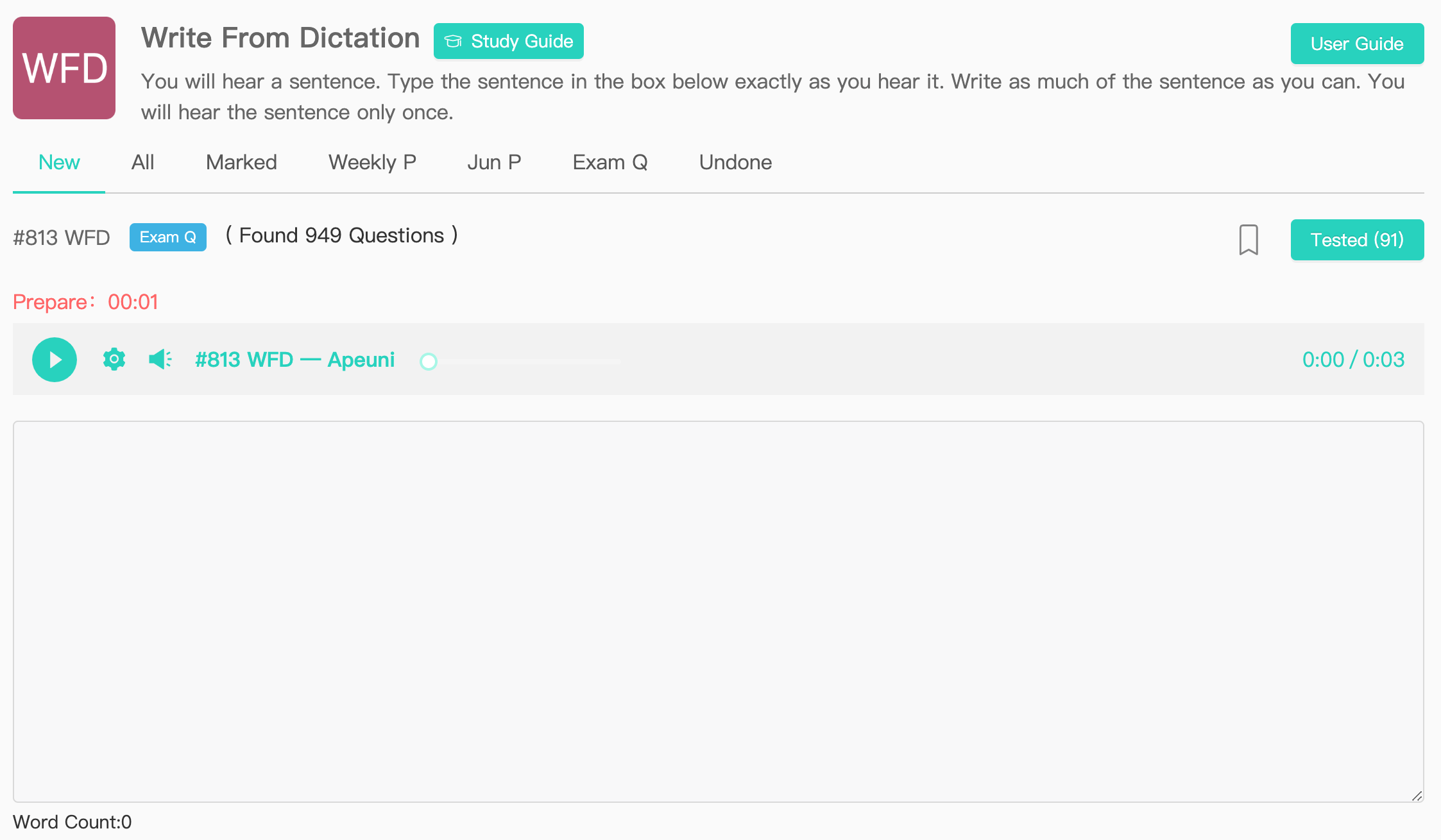 About
Test takers will hear a sentence before they are required to write it down exactly as it is played. This question type usually consists of 3 to 5 tasks.
Exam Tips
WFD is PTE's core listening question type. Most test takers, who fail in Listening, are struggling with WFD. In WFD, test takers get 1 point for 1 word correctly written down, and lose no point for any words with error. Therefore, you can add more words to the response than heard from the audio. For example, if uncertain of whether a singular or a plural is heard, then both can be written down in the response.
APEuni's teaching team have found that the addition of 3 words or below will not be harmful to the final score at all. However, adding words more than 3 will result in points deducation in Listening. This has also been testified both in mock and real exams.
Time Span
WFD is the most important question type in Listening, and also the last one in the Listening Section. Please plan your time wisely, and leave at least 2 minutes for each WFD question.
Practice Goal
WHV: Achieve at least 4 points for each task.
50 points: Achieve a correctness rate of 50% and above.
65 points: Limit errors within 4, if possible, 3 words, for each task. Achieve a correctness rate of 70% and above.
79 points: Limit errors within 2 words, if possible, 1, for each task. Achieve a correctness rate of 80% and above.